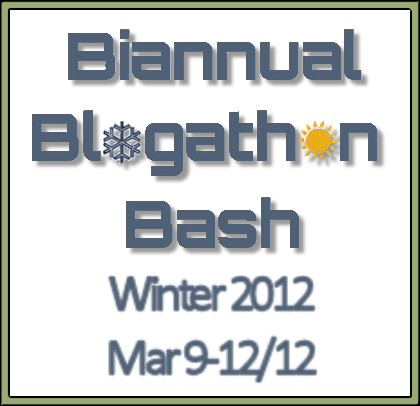 It's time! This weekend is the Biannual Blogathon Bash. Can you say, OVERWHELMED??! Having a new blog means there is so much I could be doing to improve my blog. I am going to really try to focus my goals to make this weekend as productive as possible. Here's what I'm looking to do...
GOAL: At least 15 hours of blogging!
15 hours isn't an insane amount, but I have a five-month-old and my in-laws are coming, and I believe in realistic goals :) this is something I can achieve! It will be a stretch to work this in, but it is going to be so worth it in the end. Here are a few things that I would like to accomplish:
Create a posting schedule and write up a few posts.
Research Alexa Traffic Ranking (so excited for this mini-challenge!)
Brainstorm ways to make my social media work harder for me
Streamline a focus for my blog
Tag all my posts to make them easier to search through
Work on three month Swagbucks update
I'm so excited to be linking up to other blogs doing this too. I'm sure their to-do lists will inspire more for me! Even if I can't get everything done this weekend that I would like, it's nice to have a group to keep me motivated :) happy blogging!